Chocolate Cake, Oh Yes.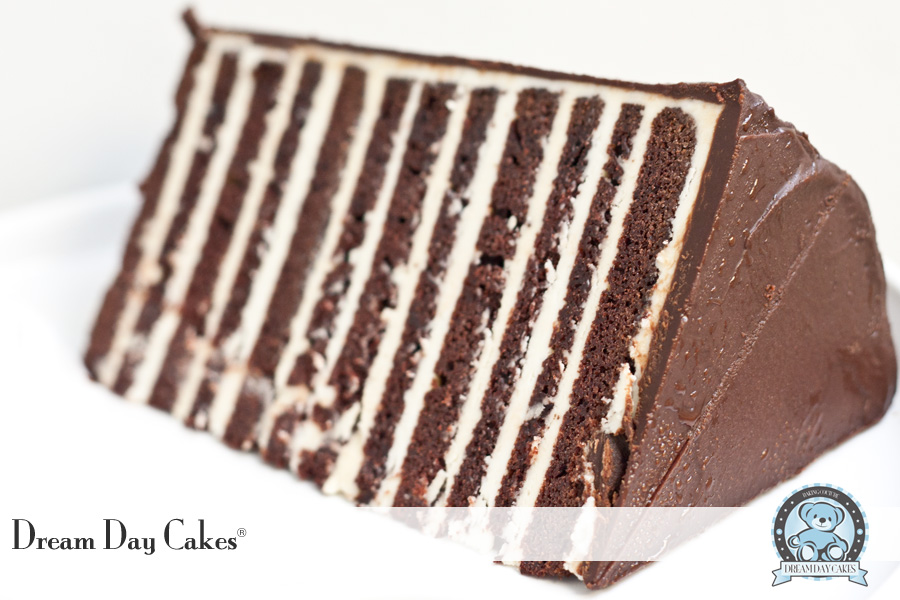 Growing up, my mom did something amazing every time the school year ended. On the last day of school, when I walked into the door, a layered cake would greet me. As most normal kids, my usual cake was a single-tiered cake with frosting on top. Special birthdays might have a two-layered cake with the thinest of thin layers of frosting separating them. But this was different.
The cakes mom would have had one layer for each year of school completed. If I had finished 4th grade, it would be a 4 layer cake. Seventh grade? 7 layer cake. My last day of high school had an amazing 12 layer cake. Until this week, I had actually never though about having more than a 12 layer cake… enter Dream Day Cakes®.
Our Gainesville bakery turned out a 24 layer chocolate cake covered in amazing ganache. It makes me want to go back to school– just so my mom can buy me one. =)
Meet Gary (previous)
(next) Juanes… Muevete!