We had the very awesome pleasure of creating a fun retirement cake for our good friend Richard Armstrong.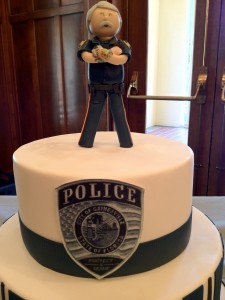 Richard retired from GPD after 27 years of service to the City of Gainesville. When he started, Gas was under $2/gallon, Reagan was President, and cellphones were in comic books.
It was a different world.
I'm very glad to have been able to share this day with a great friend. =)