Asterisk World will be held in beautiful Fort Lauderdale, Florida from January 25th — 28th, 2016. I am very honored to be speaking at this event and would love to see you in Fort Lauderdale.
The Event that is Everything Asterisk
Open Source and Asterisk enthusiasts from all over the world will be at Asterisk World. Asterisk World is focused on Asterisk business users and potential users who are interested in getting more in depth experience with Asterisk, and who also want to learn more from Asterisk adopters and see what's happening in the Asterisk market.
Asterisk World at ITEXPO is a pure-play IP conference, where decision makers will learn they have a cost effective and powerful choice. Asterisk World gives these audiences the opportunity to experience the global reach of Asterisk and the world class solutions which can solve traditional problems with new technologies and techniques.
I'm Speaking
This year, I will be presenting about Expanding Asterisk with Kamailio.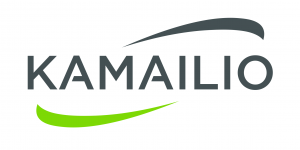 Asterisk gives you control over your phone system. Kamailio takes Asterisk to the next level. From securing your system to working with enterprise / carrier deployments, Kamailio and Asterisk make a truly dynamic duo. The most difficult part of Kamailio is saying it.
I would love to meet with you in one of my favorite cities: Fort Lauderdale, FL. From the food to the beach, this is a place that I truly love.
I'm looking forward to seeing old friends as well as making new ones. See you in Fort Lauderdale!