This October, smart people throughout the globe will gather in Orlando, Florida —not for Disney World, Universal, or Sea World… but rather something much more exciting… open source telecom.
October means AstriCon; the longest-running event devoted to all-things Asterisk. AstriCon celebrates one of the most influential open source telecommunication projects in history and also its future impact on the communications industry. 
At AstriCon, you get to learn from great speakers… Daniel Mierla will be talking about using the right storage engine with Kamailio, Alex Balashov will be discussing the changing winds of ITSPs in the cloud, and I will certainly not be attending Sean McCord's talk on containing Asterisk inside of Kubernetes.
Nothing personal against Sean here… I really like Sean, and in fact I really want to see his talk. Unfortunately, scheduling of his talk conflicts with an amazing presentation titled When should you use Kamailio? by yours truly.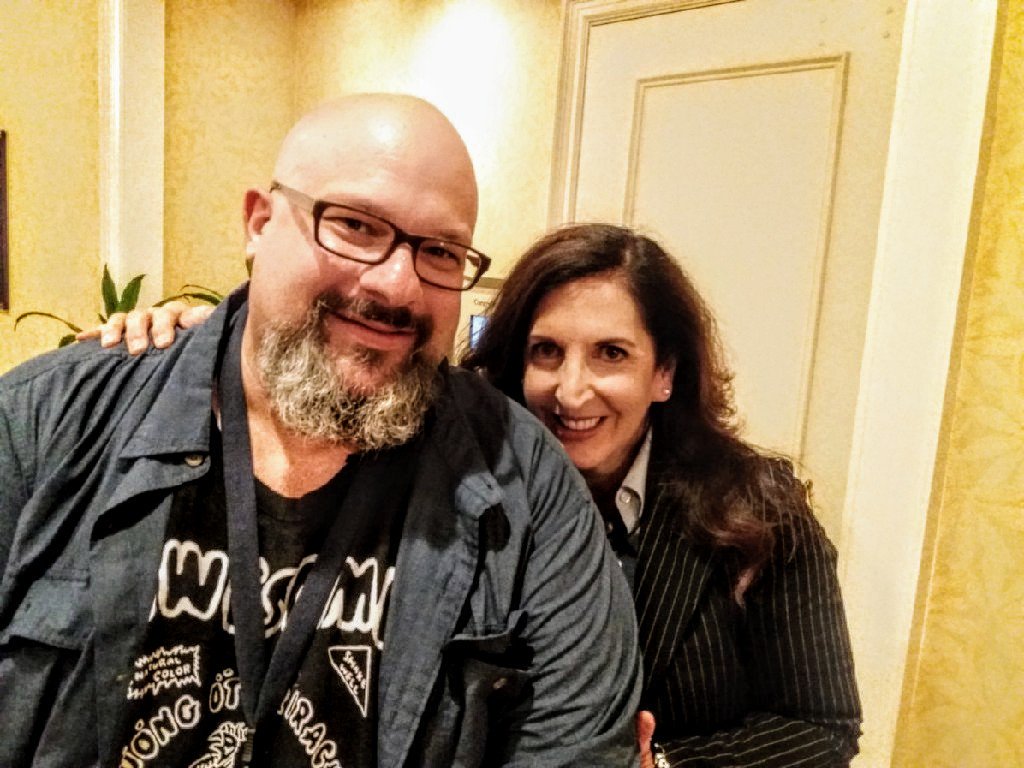 Fred and Allison at AstriCon 2017
There's incredible speakers throughout the convention, such as Simon Woodhead, Allison Smith, Matt Jordan, Matt Fredrickson, Dan Jenkins, Lorenzo Mangani, Jöran Vinzens, Nir Simionovich, Anthony Minessale, Eric Klein, Lorenzo Emilitri, Joshua Colp, Dan Bogos, and too many more names to list.
I could list all the great people that will be at AstriCon, but instead I'd love to simply mention that attending AstriCon helps cement you as part of this incredible community.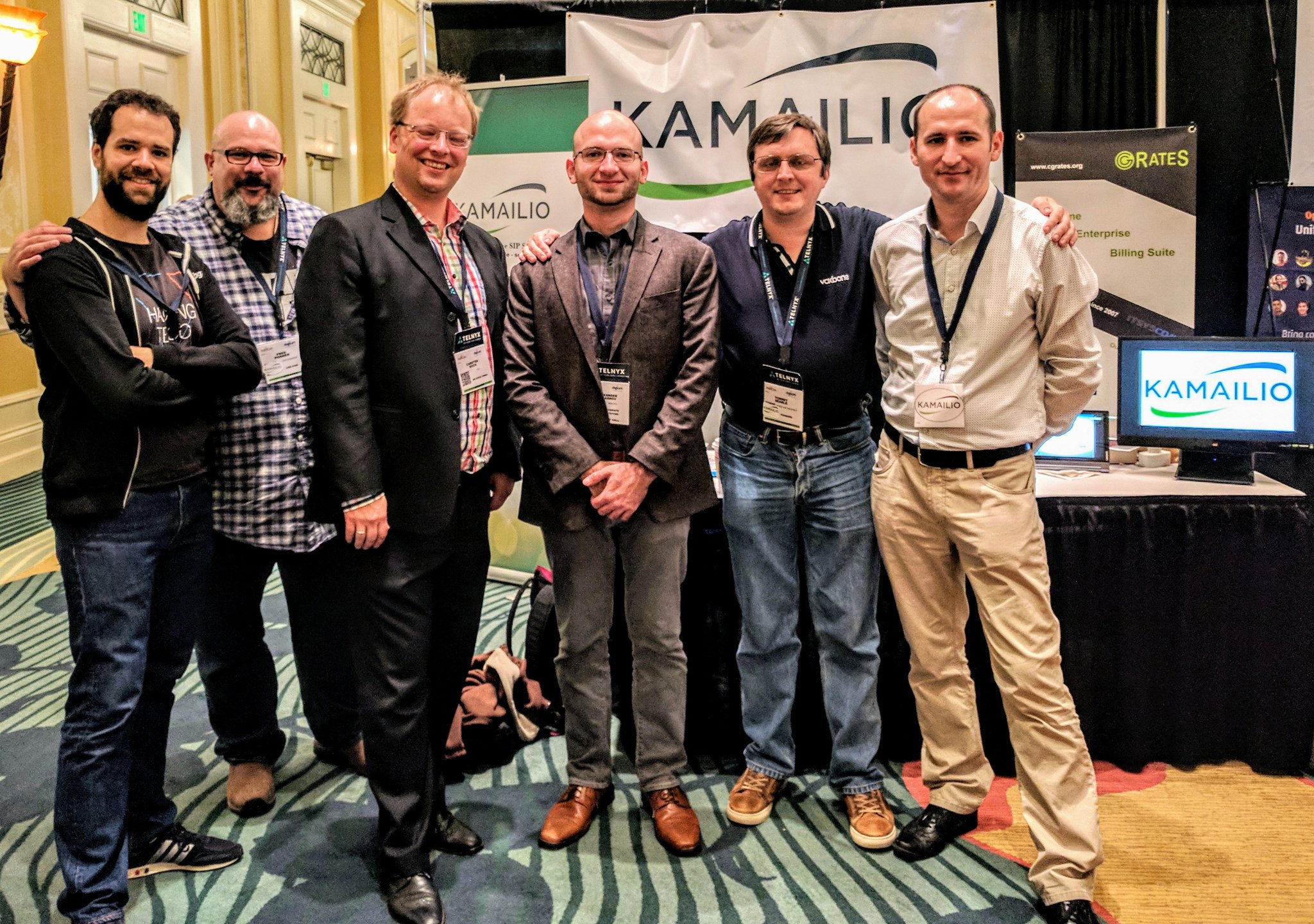 Kamailians at AstriCon 2017
It's great to listen and learn from experts in the field. It's even great to have a drink with them. What's even better than that? Becoming members of the same community and calling them friends.
Come hang out with some of my great friends this October 9th through the 11th, in Orlando, Florida. We're friendly, we're sometimes fun… and yes, I'm bringing cookies.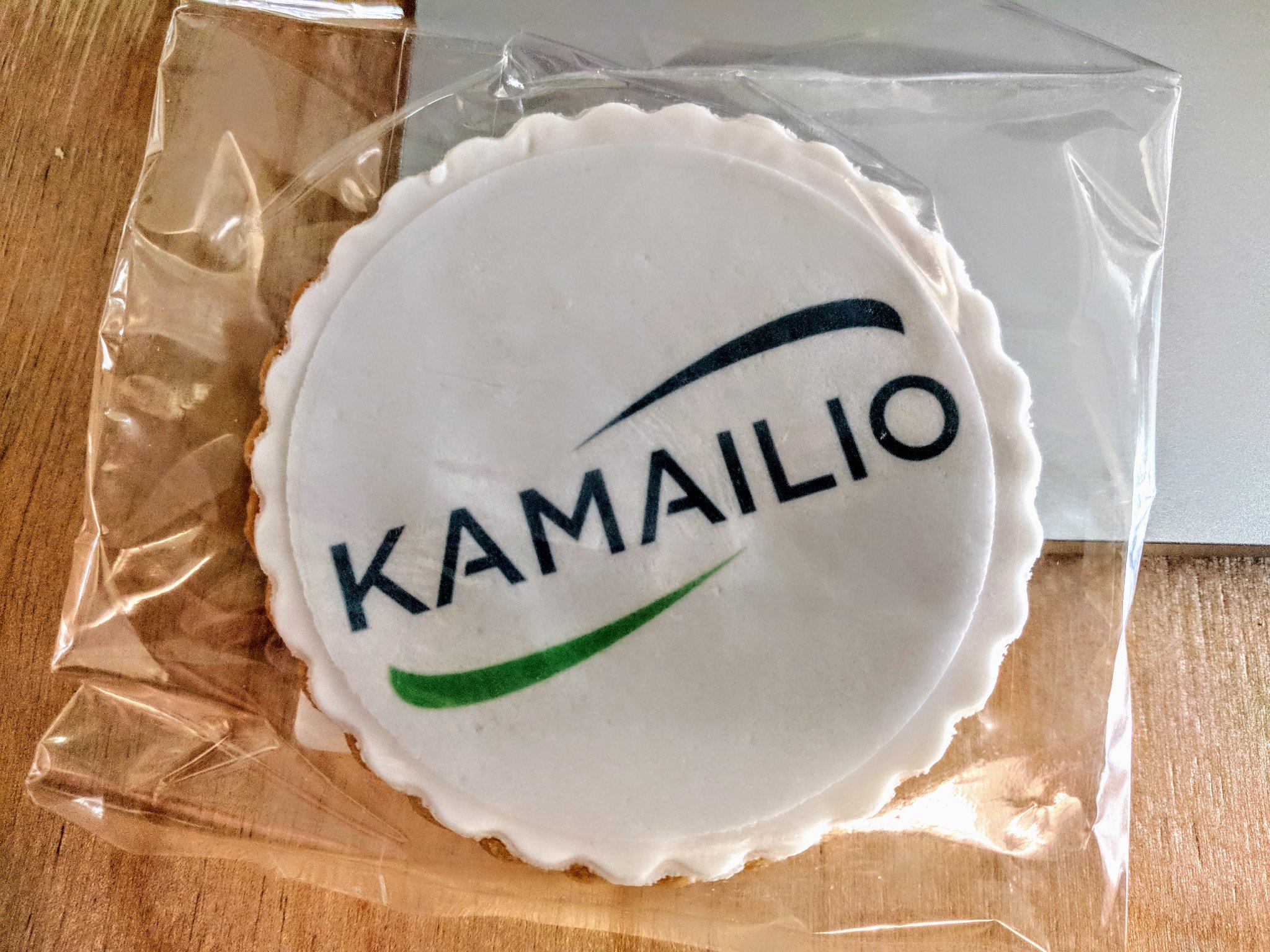 Have Cookie, Will Travel
I've said it before and I'll say it again… I love being part of the open source community. This community reminds you that supportive, smart people exist in this world and I'm honored to call community members my friends.
The nicest part? We're always looking for more friends.
See you in October!