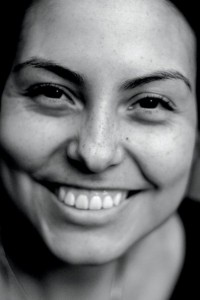 Today is Yeni's birthday… so Happy Birthday Sweetheart! 
So drop her a line, send her a tweet, or just think special thoughts. Today she is 25 years old (per her choice).
I love you sweetheart!
Today we are planning food, coconut shrimp, food, and maybe even shopping!!!!
Feliz Cumpleaños!
Again… we are selecting 25 for this year's birthday. Next year: also 25.
In 2025, Yeni will turn 26.
Update
So, today for Yeni's birthday we went to Outback Steakhouse in some nice, strong, big-flaked snow. Why Outback? Two words: Coconut Shrimp.
We enjoyed a great dinner (a little too much enjoyment… lots of food) and then came home for our dessert. Yeni is very into Ace of Cakes, so in the spirit of the show, we made and decorated our own cake. Ok, so I probably set expectations too high there, but the bottom line is the cake was homemade and decorated with the things that I thought would show her how much she's loved… such as princess and Pooh candles.
Some family came over and we shared cake and laughs. A good night.