I should have knocked on wood.
Just the other day, literally, I posted high praises about my laptop — how long I've used it, the amazing quality of the hardware, and even how it's amazing life had made me start to dislike Apple.
This afternoon, I used my Macbook in a Dentist's waiting room. This evening, she left us with the unacceptable blank screen of death.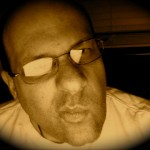 It seems like just yesterday when I made the switch from Windows to Mac. It wasn't.
It was July 2007 and I was going through a hair growing phase of my life. It wasn't pretty.
Although I do look thinner.
Ah, the first Macbook self-portrait. There would be many to come… but you always remember your first.
My friend Ricardo was the first to make fun of my purchase. There were many words, but to some up… he thought it was girly.
It will look great in your new purse. — Red Barron
I never felt the mac was anything other than an awesome computer. I mean… it lasted almost 6 years.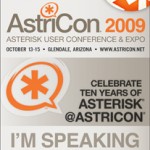 I've used that laptop at conferences across the United States. It's been to Canada.
It delivered a presentation at Astricon.
I wrote my wedding vows with it.
It's had some good times (like the wedding vows) and some sad times. I've written thank you notes, death notices, congratulations, and more.
I've also used it for a lot of work… thanks to creative hot spots and cell-phone hacks, I've used it on the side of a lot of highways.
My two favorites? Sitting on my Harley underneath an overpass on the Florida Turnpike during the pouring rain (ah, the VoIP.com days) and seated next to my wife on the side of I-75 looking at the view from the Cumberland Mountains.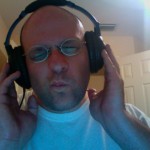 Airports, cars, motorcycles, boats, trains (Disney), and more. That laptop knew transportation.
I used it for communication, a lot.
From sip to facetime, coding phone systems to using softphones, that laptop communicated a tremendous amount of voice/video traffic.
It also helped me write a lot of words.
It was my first Mac  — and it may just be my last. With the exception of Photoshop/Illustrator, I can use linux OS for all of my needs. I'm using it now (and it smells great).
Today, I say goodbye to a great tool with great memories.
Thank you macbook. I never named you. I never will.