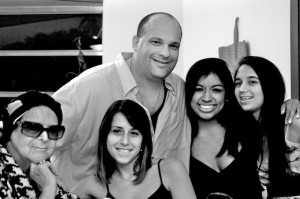 Good morning world and welcome to the snowed in Monday morning edition of Fred Posner dot com. Let's discuss the weekend…
Not much happened. Let's see, in random order:
Yeni and I had Pizza so good I reactivated Fat Freddy Says
The Gators beat Alabama and are headed to Miami for the Championship Game
My Harley is back from the dealer… and is pretty much packed away until March (but sounds GREAT with my new pipes)
Thanksgiving Pictures were posted
Yeni and I started on the Holiday Vegitation
and the Chicago Tribune filed for bankruptcy.
And how's your day? Feel free to comment 🙂