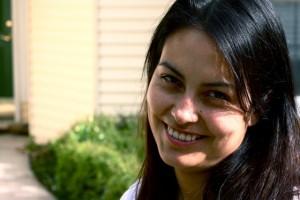 Another weekend with Yeni in Florida. Was great to have a visitor at the house but unfortunately the weather was less than cooperative.
After a great visit to the University of Florida and Big Lou's Pizza, we had a quiet evening in the house on Saturday and prepared for what we thought would be an awesome all-day bike ride to St. Augustine.
Well, mother nature decided that the flowers needed some more water and the rain started before sunrise and never stopped.
We headed to the beach anyway to have Conch Fritters with friends and see the ocean.
The bike ride will have to wait until May 🙂